Surrender your fish or
equipment or both
Have you ever been faced with the following?
Moving interstate or overseas and cannot take your beloved pet fish with you?
Is life busy and full of responsibilities that make it difficult to stay ahead of the upkeep required for your fish tank?
We know it's often not easy to know what to do with your aquatic animals when faced with the situations above. Here at For Fish we want to provide you with a solution. A safe place where you can surrender your fish into our care. We hope this service will discourage the euthanasia of healthy fish as well as stop people from releasing their fish into the native environment as it can cause significant imbalances to the natural ecology that could potentially lead to the extinction of native fish and be a possible source of disease.
The same can be said for your fish equipment from tanks to decorations filter and gravel. Don't chuck them in the bin but donate it to us here at For Fish. We hope to refurbish them and use them to help house the fish donated to us or to help new fish owners start their fish care adventure on the right foot.
Through the For Fish network we may be able to find your fish or equipment a new home to provide continued optimal care as well as reducing the waste load by refurbishing and recycling items.
HOW TO SURRENDER YOUR FISH
Please note that we do not make payments for surrendered fish. To pass your fish into our care please fill the following form and we will contact you with the steps for us to collect or you to drop your fish off.
HOW TO DONATE YOUR EQUIPMENT
Please note that we do not make payments for your donated items. To donate items to us please ill the following form and we will contact you with drop off or pick up directions.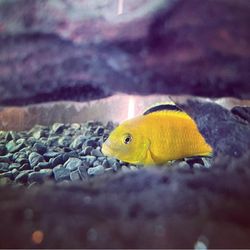 Between 3 to 5cm
Freshwater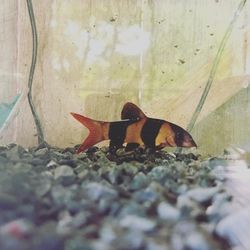 Between 5 to 7cm
Freshwater
If you are looking of adding a new fish to your home or tank, choosing to adopt a fish gives them the continued chance they deserve.
All fish that are ready for adoption are imaged above. Once you've decided on adopting there is some simple paper work and a small adoption fee associated [this fee helps us to continue caring for surrendered fish here at the For Fish headquarters].
If you are a BRAND NEW fish owner we can create a starter tank for you which includes a small tank, feed, gravel, and filter to equip you appropriately for your new pet. Our starter tank is made up only of up-cycled equipment that we have refurbished back to working condition. Starter tank fees are dependent on what we have available at the time as well as the size and number of fish being adopted.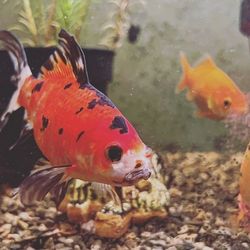 Leny Adopted 12 December 21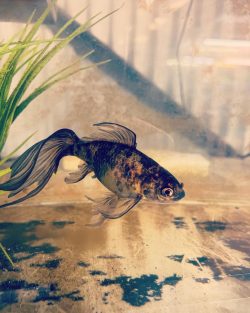 Gold fish adopted 21 July 22